Stones Security provide the full range of CCTV hardware from the humble basic one camera unit to highly intuitive multi-camera systems with infrared night vision and real-time recording via the internet to your hard drive.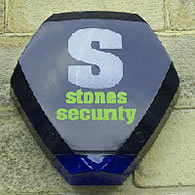 Developments on CCTV technology now allow customers to select from a vast array of products which can integrate with smart phones, iPads and PC's enabling clients to 'remote view' their properties 24/7.
These systems are becoming increasingly popular for both domestic and business premises as the hardware become both less intrusive and the costs less prohibitive.
As with all our potential projects, Stones Security offer a free property survey and product consultation as standard.