A rapidly expanding element of our business is the supply and installation of electric gates, automated barriers and a variety of security bollard systems.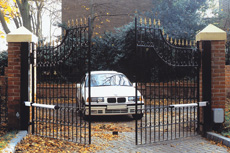 In terms of electric gates, we can source every conceivable style ranging from traditional 5-bar timber gates to custom-made structures in metal. There is literally no limit to our capabilities to supply gates which complement the aesthetics of any property or location.
We take care of every aspect of the installation including making good any walls, fencing or surfacing which might be required. We can also install integrated audio and video-entry systems, CCTV cameras and security lighting to provide the ultimate level of property security.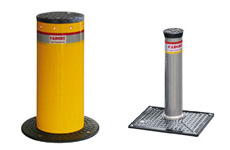 The same can be said for the vast array of barriers and bollards which are also now available with various degrees of sophistication. We can install standard manually-operated systems or supply those which are activated by light, vehicle pressure or access control systems.
Please contact us for a free consultation as we can demonstrate the latest systems on the market and their capabilities.