Cutting-edge technology now enables buildings to be thoroughly protected by entry systems based on video or audio.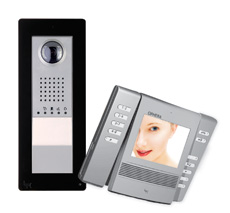 Integrating CCTV or intercoms provides a vast array of security options which are perfect for larger offices, flats and apartments blocks, plus shops and even homes.
These systems can be installed independently or as part of a wider security strategy whereby they are linked to access control facilities and therefore managed by phones, tablets and PC's.
Stones Security is recognized as one of the leading installers of door entry systems and we have helped numerous clients protect their business and residential premises.
We encourage potential customers to accept our invitation for a free consultation as we have installed numerous video and audio entry systems which will be of interest.