Stones Security can supply a variety of different intruder alarms either Audible-only or Monitored systems. With our comprehensive range of detection products & control panels, we can be 150% sure that correct system is always installed.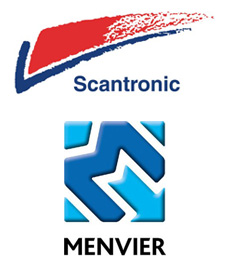 We supply, fit & maintain systems right across the UK. All of our engingeers have a wealth of knowledge on alarm systems, even ones not installed by us.
We can provide temporary systems to protect building sites, event holding areas etc...
Remote monitoring is available in a number of different ways, Police Responce may not be required for such locations such as garages or lock-ups, we have a range of Speech Diallers able to, in the event of an alarm activation, will telephone upto 4 different telephone numbers to alert keyholders ect... that there has been an alarm activation at the premises. These are able to be fitted to ALL systems. Contact us today for a price to upgrade your system.
If your looking for a more comprehensive monitoring system why not upgrade to either a DualCom or BT RedCare solution. Stones Security are able to provide both of these and many more.
DualCom GPRS, from Stones Security, is an intruder alarm signalling device that uses both the Vodafone network and your telephone and/or IP path to transmit intruder, fire and personal attack signals at high speed.
DualCom have pioneered a single hardware platform which fits every grade of security risk. Multiple signalling paths, GPRS, telephone and/or IP/TCIP (Internet, broadband or LAN connectivity)
Fixed tariff means unlimited signals with no hidden charges
Dual signalling is preferred by Insurance companies and Police
Meets all insurance grades (low to high risk)
No need for dedicated telephone line, can share with existing telephone line or network
Reports signalling path failure in seconds